ABOUT ME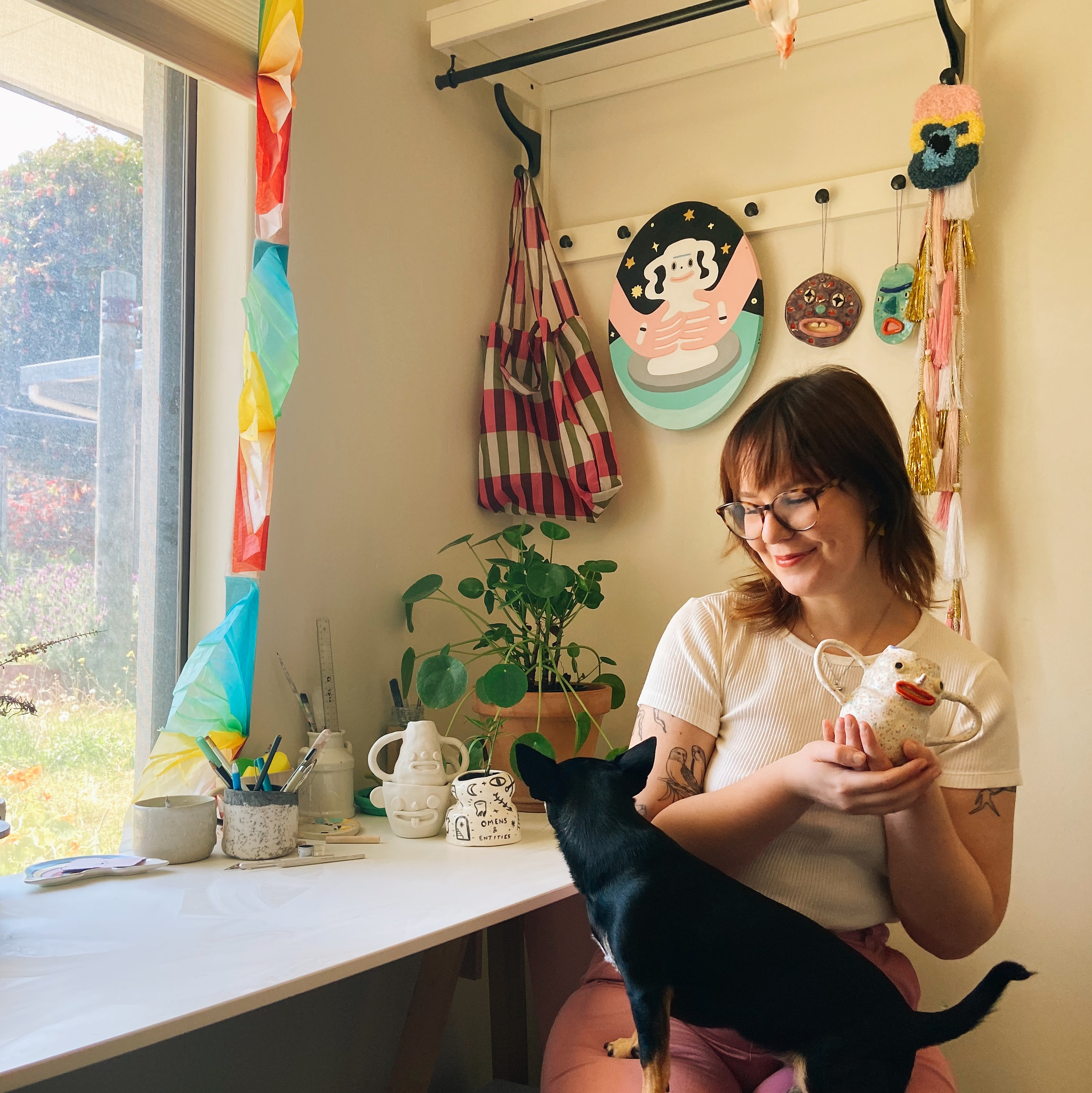 Leia Duffy is an emerging artist from Boorloo who explores the creation of ceramic characters inspired by feelings, funny faces and friends. Taking inspiration from everyday objects, bringing personality and life to the mundane through colourful sculpture, drawing, painting and design.

Leia has made art for Transperth 'Metro Merch', Curtin University, has been featured in Frankie Magazine alongside exhibiting at various galleries and events in Boorloo and being City of Swan's Artist in Residency in November 2022.

I'd like to acknowledge the traditional custodians of the land in which I work, live and create on. The Whadjuk people of Noongar Boojar and pay my respects to elders past and present. This always was and always will be Aboriginal land.